It's Friday already. It's so bizarre; this week has flown by, but I suppose this will be the pace of life for the next few weeks. The holidays are upon us and I for one couldn't be more excited.
Our tree will be put up this weekend and decorations will be added a little each day. This year many of our tree's decorations will be handmade as will many of the gifts we give. This is due to a tightening of our family budget but somehow I think the gift giving this year will be more fulfilling than any other. It makes you wonder how we got away for creating the gifts that we give.
There were so many wonderful entries that it was hard to pick just three, but I finally did it. But before I begin I will tell you that it was so exciting to see a few new names in the line up and the numbers are increasing.
First up is the lovely rope wreath from
Gypsy Farm Girl
. Now ya'll know I'm a sucker for a pretty wreath and the more unique the more I swoon. This wreath is so awesome. But don't take my word for it, have a look at it yourself.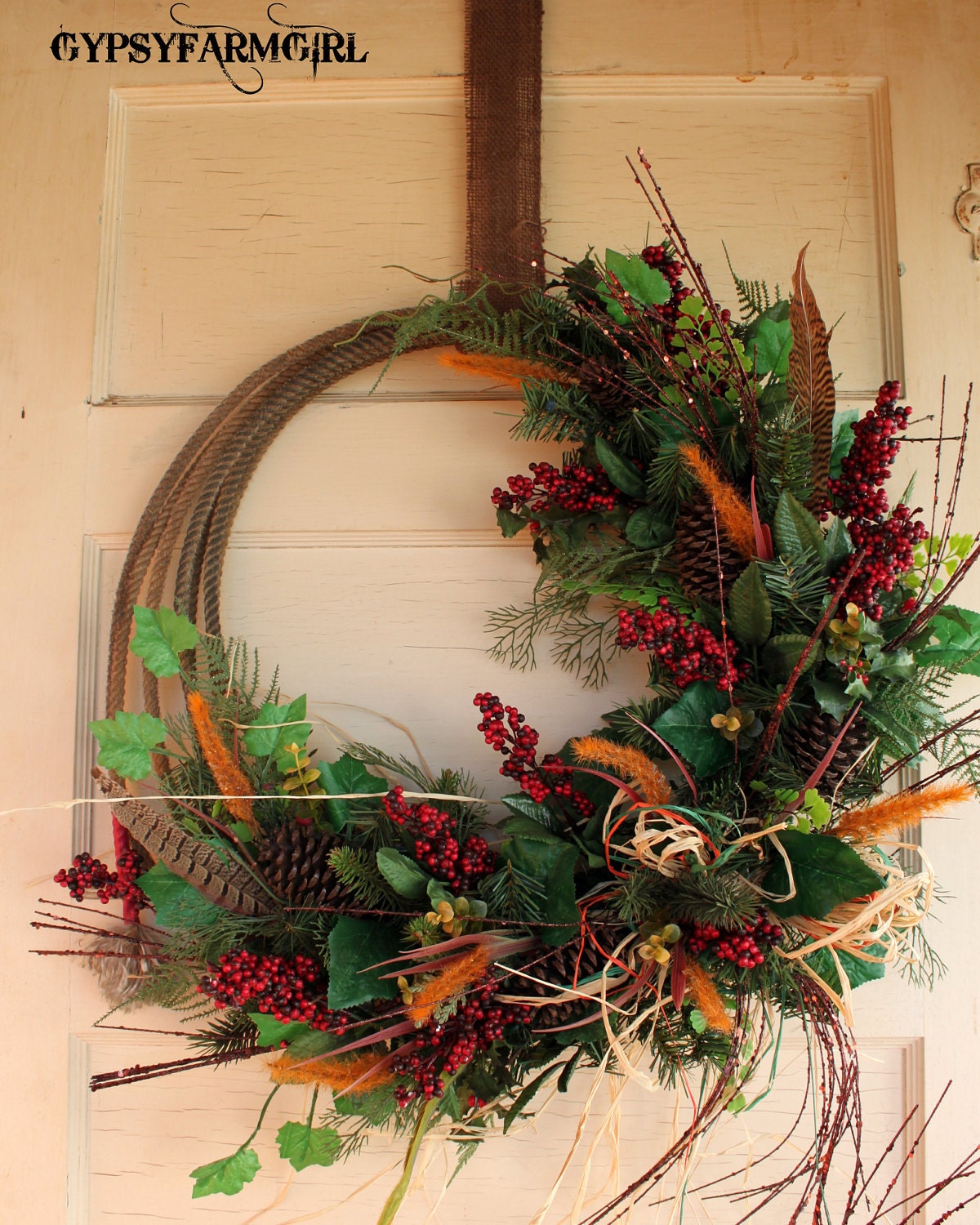 Janice if your reading this...you nailed this one. I love it. I want it. I'm saving my pennies :)
Next was the adorable little fan pulls from
KayzKreationz
. These are not your typical fan pulls...these are miniature glass liquor bottles that have been slumped in her kiln with a brass chain fused into it and turned into a Fan Pull for your ceiling fans or even for a light pull.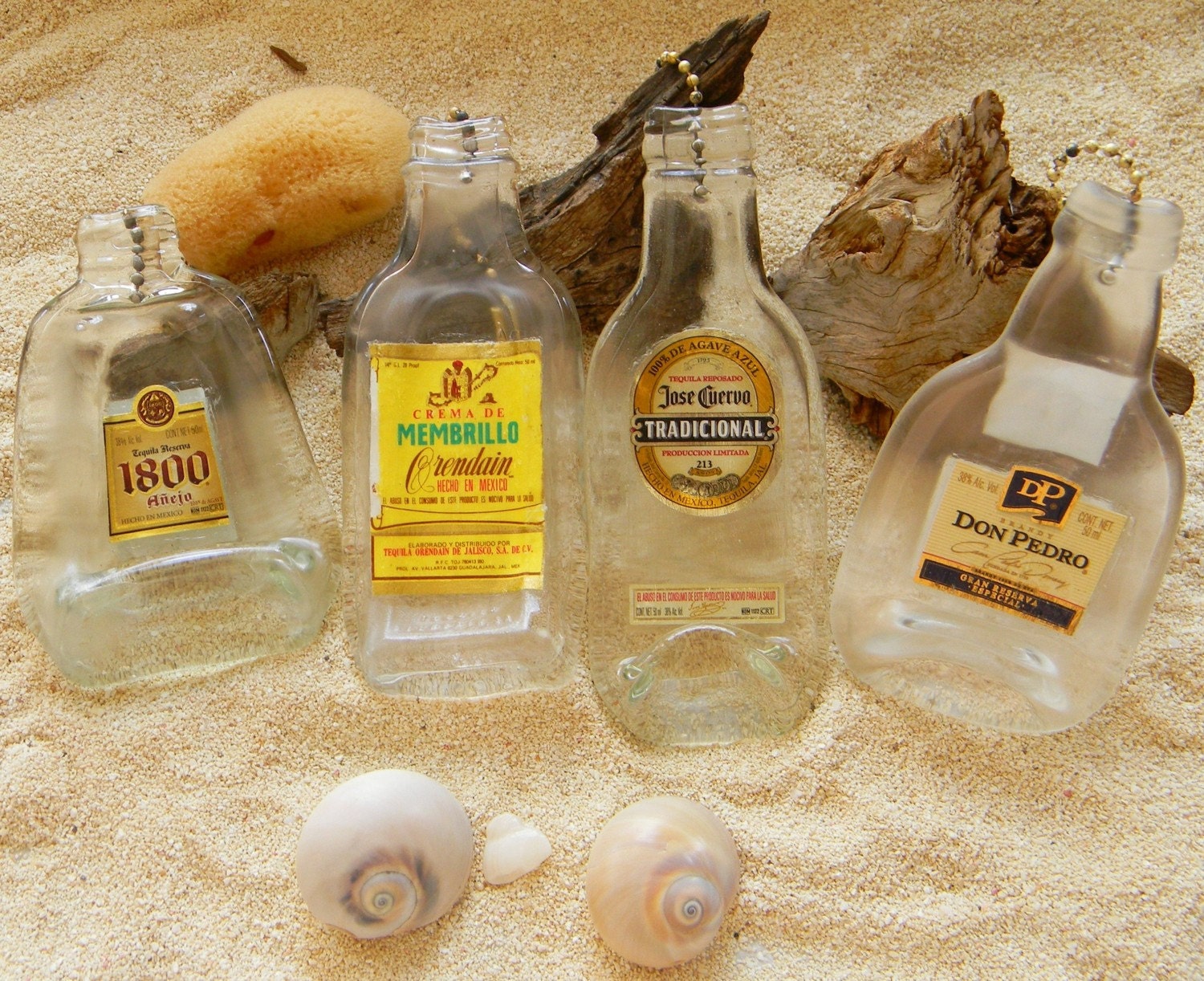 I kept looking at these all last weekend. They're awesome! She removes the labels and then puts them back on after the firing process.
Kay I would love to know how you came up with this idea. I love to hear those parts of the creative process.
And my third pick was this painting by Kristen Molder of
Purple Lizard Studio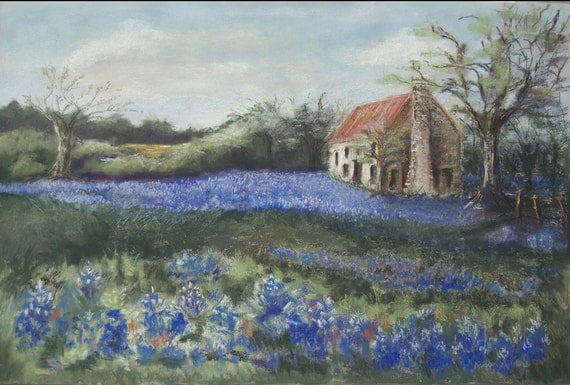 Appropriately titled "Hill Country Blues"
Yes, this is what I consider a dream house!
Now it's your turn...
show me you faves from you shop, website or blog.
I would love to see some tutorials. I've see a few this week that I have pinned on
Pinterest
. I hope to see them here too.
~Guidelines for the Lone Star Showcase~
1.) Follow this blog.


2.)Your link needs to be from your shop and the listings have to be handmade. If you're linking from a blog, post the permalink (the link to the post), not the link to your blog. If you're linking from a shop, copy and paste the URL from your shop or a specific listing page
3.) Handmade (handcrafted) items created by Texas artists and crafters only. Individual items for sale in your shop or on your website/blog may be linked up. This is encouraged. Linkups or comments, advertising your giveaway or promoting your own link party etc. will be removed. Craft tutorials...yes please add!
4.) Please link back this party with a (button or text) if you have the means to, if not, please promote on Facebook, Twitter or within your teams/groups. If you have a blog or a website where you place Showcase button with link, please do so. Better yet, write up a quick blog post about this link party so others can know about it. Buttons can be found under the menu tab BUTTONS. For your convenience a button code has been provided in the current post.
5.) By linking up to this link party, you're all warm and fuzzy with being highlighted on Handmade In Texas Facebook fan page, added to any future linkups and for possible future artist features on Handmade In Texas without additional permission required.
This party will close Sunday at midnight CST.
Well what are ya wait'n on? Get after it!